quintetos, Sextetos e Septetos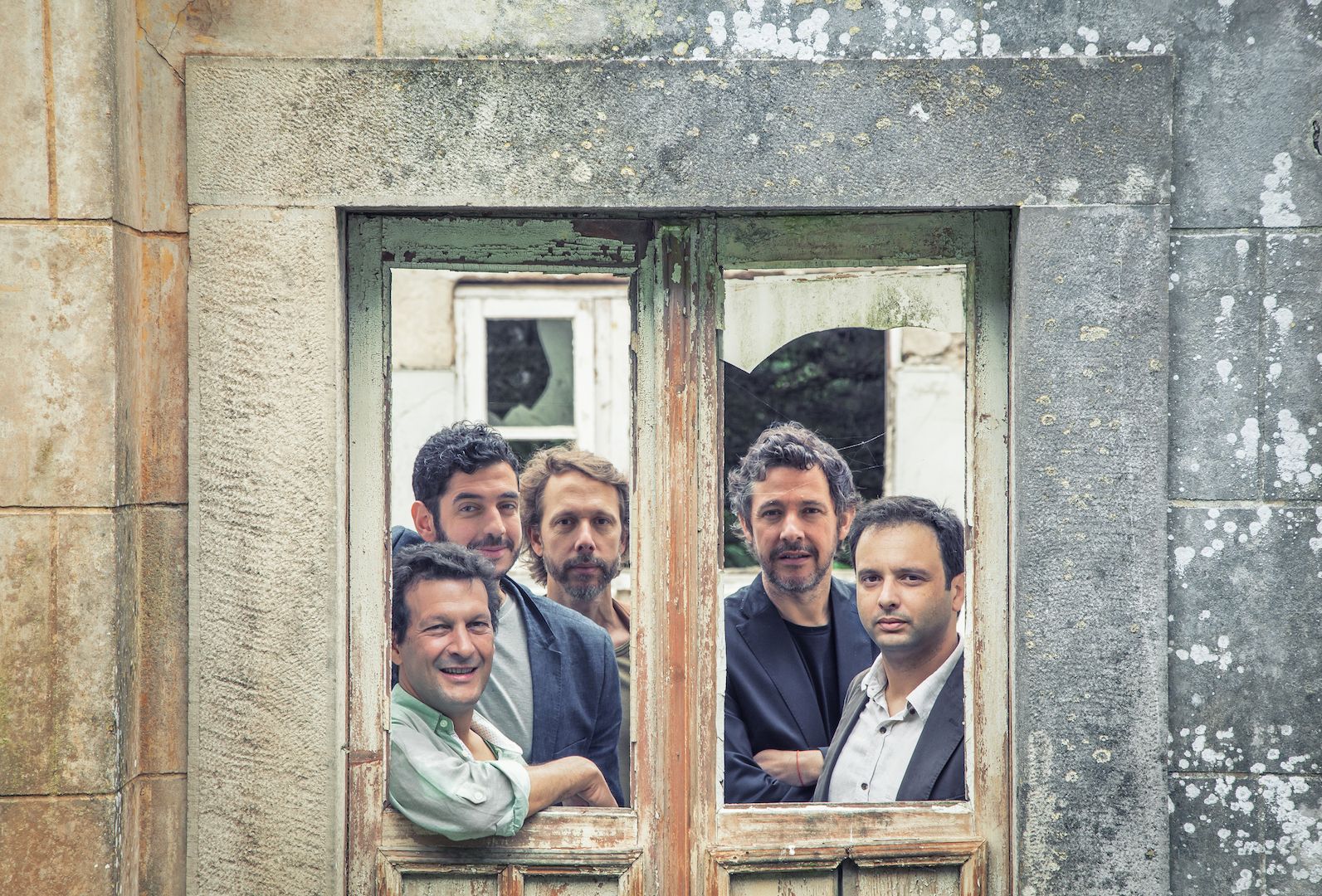 Em 2007 formei um quinteto com o qual gravei em 2009 (...) - Reticências entre parênteses para a editora Tone of a Pitch. Em Fevereiro de 2012, para mesma editora,  foi lançado All Must Go. 2015 foi o ano de Detox. Fruto da minha tese de doutoramento, A Guitarra Jazz em Portugal 1940-1990: O Percurso e Contributo de Carlos Menezes, José Luís Simões, João Maló, Armindo Neves e Luís Stoffel (http://hdl.handle.net/10451/49684), nasceu em 2021 Cenas de Uma Vida no Bosque. 
Os músicos que participam nestes discos e com os quais habitualmente me apresento ao vivo são: 
Rita Maria - Voz 
João Moreira - Trompete 
Luís Cunha - Trompete
João Guimarães - Saxofone Alto 
César Cardoso - Saxofone Tenor
Óscar Graça - Piano
Bernardo Moreira - Contrabaixo 
Demian Cabaud - Contrabaixo 
André Rosinha - Contrabaixo
Marcos Cavaleiro - Bateria 
André Sousa Machado - Bateria
"Dá prazer ouvir e nunca é previsível. Não sinto que seja preciso pedir mais de um disco."
Mário Laginha
"Costa employs a generally self-effacing modus operandi tending to push the other soloists forward, much as Miles Davis was latterly wont to do. But whilst the guitarist takes something of a democratic stance as far as soloing goes, his music is engaging, expertly arranged and performed, compositionally hypnotic and definitely deserving of more exposure."
Roger Farbey, All About Jazz, Maio 2015
"Com Detox, o guitarrista e compositor Nuno Costa, afirma-se totalmente no ambiente do jazz actual e moderno da era após 2000, construindo um mundo próprio de composições muito bem escritas e orquestradas, e usando um tipo de linguagem harmónica-melódica, bastante contemporânea do seu tempo. Detox é um CD que tem tanto valor no meio do jazz português como no meio dos USA, ou internacional..."
Pedro Madaleno
"Le répertoire est entièrement constitué de compositions originales dont plusieurs inspirées par le caractère belliqueux de la guêpe: A vespa contra-ataca, Vespa: o ataque final. Nuno Costa, qui maîtrise tous les registres de la guitare électrique (écoutez l'intro solo de Hum), a construit ses compositions comme des immeubles à plusieurs étages. C'est souvent la guitare qui introduit la mélodie, rejointe bientôt par le piano ou la rythmique, puis seulement par les souffleurs (Hum, Voando sobre um ninho de vespas, Desespero do embalo). La guitare est encore mise à l'honneur sur A vespa contra-ataca (intro), accompagnée par la seule contrebasse et les percussions de Andre Sousa Machado. Parfois, ce sont les souffleurs qui entament le thème, avant qu'il ne se développe avec la guitare et le piano (SR Puto, Vespa: o ataque final). Un jazz post-bop aux savants alliages de sonorités et aux mélodies pleines de charme."
Claude Loxhay, Jazz Halo, 2015
"The newest from guitarist Costa possesses a serious vibrancy and gets served up with an appealing easy-going delivery. Strong melodies take on a dreamy presence while given plenty definition from the piano-bass-drums rhythm section. Trumpet and alto sax round out the sextet on this excellent session."
Dave Sumner, Bird is the Worm, 2015
"O último disco do Nuno – "Detox" - é um disco incrível. Uma sonoridade inovadora, que enriquece muito o jazz, representando Portugal ao mais alto nível. É um ataque forte e rápido à sonoridade do jazz, sobrevoando um inúmero número de possibilidades... "
Miguel Bordalo, Rufus... He's the Man, Zero Emag, 2015
"Young Lisbon-based, Portuguese guitarist Nuno Costa, delivers his third album as leader with the airy and very modern-like Detoxboasting seven intricate originals performed by an all-European crew in a sextet format. This is not your typical straight-ahead material having discernable melodies and rhythms of the bebop or other traditional jazz nature. Costa designs compositions that are provocative and intelligent, leaning towards the fusion or edgy modern jazz style with a bit of the free-style flavor in the mix... Nuno Costa's special Detox recording may not be for everyone but, will certainly find a place with the discerning aficionado who can appreciate the sophisticated musical message being conveyed here."
Edward Blanco, All About Jazz, 2015
"No terceiro disco de Nuno Costa ficamos com a sensação de que tudo gira em volta das canções: a preocupação central é a de fazer bons temas, com uma escrita bonita, elegante, actual. O guitarrista consegue-o, pois as sete faixas do álbum são muito bem tocadas, por um grupo tecnicamente evoluído e com um óptimo som conjunto. Além disso, a forma como arranja e distribui a escrita pelos instrumentos salienta as qualidades individuais."
Gonçalo Falcão, Jazz.pt, 2015
"The tone of the album really is well represented by the cover art: imaginative, gentle, even a bit whimsical at times.There's musical variety here, but it always leans toward the lyrical. "
Mark Sullivan, All About Jazz, 2015
La musica del disco è davvero splendida. I temi si sviluppano nella sottile tensione tra le cantabili melodie base (esposte dall'affascinante impasto timbrico tromba/sax), e i variopinti sviluppi successivi che usano lunghi pedali, accelerazioni metriche e rallentamenti, dinamismi e abbandoni lirici, momenti swinganti e liberi confronti improvvisati. Il tutto entro una coerente e ricercata cifra espressiva che ricorda talvolta la fragrante leggerezza della musica di Ben Allison nel gruppo con Ron Horton e Steve Cardenas. 
Difficile scegliere tra i brani, tutti costruiti con eleganza e attenzione ai contrasti dinamici, con gli assoli sempre funzionali agli sviluppi complessivi.
Angelo Leonardi, All About Jazz, 2015